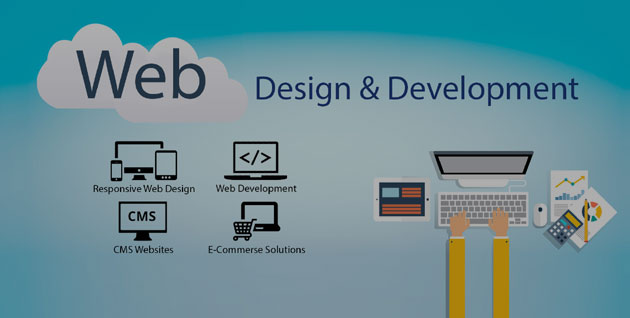 Service Overview
Our custom Web Application designs and develops web applications that are built to solve complex business problems. Our Web Application Development services help you to achieve your objectives from secure, browser-based applications. They are designed to facilitate seamless work flow and synchronize business operations, making them easy to manage and monitor. Web applications can be standalone, or interface with your legacy system. Our web applications are built to offer usability, scalability, and browser compatibility from a variety of desktop and handheld devices.
website design means so much more than designing a beautiful, modern site. It means understanding search engine friendly components, and cross browser compatibility. It means knowing that your site will be viewed and used from multiple desktop and handheld devices. We have a beautiful portfolio of sites deployed to support a variety of industries, including health care, education, online retail, non-profit organizations, mortgage, real estate, entertainment, manufacturing, and professional services.
Our Technology
Samples Of Our Work
V+S worldwide Store, is an online store used to sell Viatmins and Dietary supplement to the Middle-East.
The store have more than 100 item with easy CPanel for configuration and payment gateway.
Digital Store 4 U is an online book store.
Employee Self Service provides an online timesheet that empowers employees while reducing workload for HR. Employees gain convenient access to their time and attendance information. They can punch or enter hours worked; transfer to different departments; access their schedule, benefits, and archived time card information; and request time off.
Leave Management automates employee requests for time away from work and makes it easy for supervisors to approve leave based on organization policies. The system automatically evaluates each request against balances of the requested benefit and other outstanding leave requests. It also shows you the impact on scheduled labor, helping supervisors make better leave management decisions.
The Incidents and Points module measures employee attendance activity against corporate time and attendance policies and automates enforcement. Enforce employee attendance policies fairly, impartially, and consistently. Automatically flag exceptions to scheduled attendance, such as tardiness and absenteeism, and generate associated point values that show on the employee's time card. Edit point balances directly from the time card. View all employees with incidents at a glance. Generate employee notification and warning letters automatically.